CLINICIANS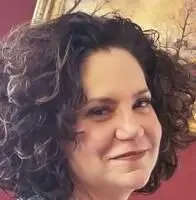 Lisa Ligammari, MSW, LCSW, Owner
Lisa offers confidential, empathic, goal-oriented treatment to children, adolescents and adults. She works with a diversity of clients and enjoys both play therapy for little ones and talk therapy for adolescents and adults. Lisa can tailor interventions and techniques to help assist you with your goals. With over 20 years of experience, she is certified in; psychodynamic analysis, clinical supervision, divorce mediation, crisis debriefing therapy, and grief counseling. Lisa can assist you with many different issues and problems. Lisa is also a Graduate in Psycho-Analysis, Certified in Grief Counseling, Certified Clinical Trauma Professional, Trained Play Therapist, Clinical Anxiety Treatment Professional, Certified Mindfulness- Informed Clinician, Certified Clinical Supervisor, Divorce Mediator, Certified School Counselor, Disaster Relief Trained and certified
As a certified CBT therapist with training in DBT and former experience as a high school teacher, Vanessa brings a unique skill set to her clients. She excels in both individual and group counseling. Vanessa has experience in working with those that have suffered from panic disorder, OCD, other anxiety disorders, bipolar disorder, depression, PTSD, trauma, gender identity issues, as well as relationship/marital issues. She is also a certified grief counselor and clinical trauma professional. Although she favors CBT, behavioral, and DBT modalities, she adapts to best assist her clients' needs. She is an alternative lifestyle friendly therapist. Vanessa aims to help you identify maladaptive patterns and improve communication, coping mechanisms, decision-making skills and your relationships using a variety of evidence based therapeutic techniques. Vanessa provides a confidential, nonjudgmental, safe space in which to process your thoughts and emotions.
Alexandra currently has her License in Social Work from the State of New Jersey and Masters in Social Work from Monmouth University. She is also a Certified School Counselor, Clinical Anxiety Treatment Professional, and Certified Mindfulness - Informed Clinician. She has been working as a Psychotherapist for years now and absolutely loves it! She has worked with children as young as 2.5 years old, through adults as old as 83 years old. Alexandra thoroughly enjoys working with all ages, but her primary population served is adolescence through adulthood. She also enjoys working with couples. She uses an eclectic blend of theoretical perspectives to best service each client individually; she believes there are no two identical people or situations, so each client has a tailored treatment plan to best achieve their personal goals. When creating goals, Alexandra consistently practices that whatever is important to the client, is important to her. By instilling in each client that they and their goals are equally valuable to her, it becomes a team effort. By doing this, she is able to create a better therapeutic relationship. Her door is open to all, and she truly loves working with everyone who enters it.
Stacy graduated from NYU in 1999 with a Masters in Social Work. She is an LCSW with 20 years of experience in a variety of settings including Public Schools, Day Treatment Centers focusing on clients and families struggling with chemical addictions, private practice, and as a certified grief counselor. She has experience working with anxiety, depression, grief, life transitions and self esteem. Through the use of solution focused, strength based, and interpersonal therapy, Stacy is able to help her clients increase coping skills and work through relationship issues. She works with many clients including adolescents, adults, and seniors. Stacy feels that one of the most crucial aspects of therapy is to feel a connection with your therapist so that you can feel comfortable and work toward reaching your goals. It is her hope that together, she and her clients can work through old patterns, new struggles, negative thoughts and feelings, as well as life transitions in a positive way that leads to lasting change and a happier and healthier you.
Jennifer Herzog, MSW, LSW
Jennifer works with adults, children, and adolescents, in a warm, empathetic, confidential, and non-judgmental manner. Establishing a positive rapport and a collaborative partnership with you, she will work together with you to develop strategies for discovering and overcoming barriers that are keeping you from living your best life. Jennifer has experience and training in treating Anxiety, Depression, OCD, trauma and PTSD, social and other phobias, issues related to life changes and transitions, relationship concerns (families, couples, etc.), social and communication skills, emotional and behavioral regulation, Autism Spectrum Disorder, ADHD, and parenting.
Tailoring her approach to each individual's style and needs, Jennifer's practice is informed by various interventions and modalities, including Cognitive Behavioral Therapy (CBT), Dialectical Behavioral Therapy (DBT), Exposure and Response Prevention (ERP), Mindfulness, Motivational Interviewing, Trauma Focused-CBT, and Play Therapy. Jennifer is LGBTQ friendly and enjoys working with people from diverse backgrounds.
Monika Chomik-Martino, MS, LAC, NCC
My goal is to provide a safe environment, full of compassion and understanding. I am certified in grief counseling and am a current PhD Candidate. I have a passion for psychotherapy and I feel this passion shows in my work with others. I utilize evidence-based practices such as Dialectical and Cognitive Behavioral therapy. I work with children, adolescents, adults, couples, and families. I am available for both telehealth and in-person and virtual therapy sessions.
My specialty is helping individuals manage their anxiety and depression by teaching coping skills and relaxation techniques that are individualized and evidence-based. I want to hear about what has helped in the past and what has not, and address specific needs and concerns.
I believe that people are stronger and more resilient than they often realize. Finding that resilience and strength sometimes requires guidance from a professional. I am looking forward to hearing from you and beginning this journey. "Just because no one can heal or do your inner work for you doesn't mean you can, should, or need to do it alone" -L.0.
Brittany Ligammari, MA, LAMFT
As a licensed marriage and family counselor Brittany believes it is important to look at all aspects of a persons life to work towards a solution. Brittany received both her undergraduate and Masters degree in Marriage and Family Counseling at The College of New Jersey. She has experience working with children, adolescents, adults, and couples. She strives to maintain a safe and empathetic environment for all of her clients and enjoys working with her clients in a collaborative way while using a variety of techniques from Cognitive Behavioral Therapy (CBT), Dialectical Behavioral Therapy (DBT), and other modalities to find the best way to help each person reach their goals.
Lauryn Scripko, MSW, LSW
Lauryn graduated from Monmouth University in 2017 with both a Bachelors and Masters' degree in clinical social work. Lauryn has six years' experience within the field of social work, working with individuals ranging from ages seventeen to seventy. Lauryn has acquired skills working with families, individuals aiming to cope with stress, trauma, as well as worked closely with people managing healthcare issues/concerns. Her passion lies within behavioral health, and has history working with individuals who have been challenged with anxiety and/or panic disorders, depression, bipolar disorder, as well as other severe mental health diagnoses. Utilizing Cognitive-behavioral therapy and a Persons-centered approach, Lauryn aims to provide a safe space where individuals can make inner-connections and valuable, positive lessons with independent thought. By identifying the client as the master of their journeys, Lauryn aims to instill a relaxing and relatable environment for those seeking support. At this time, Lauryn is primarily offering on-line therapeutic services.
Brianna Shapiro, MSW, LSW
Brianna received her undergraduate degree from the University of Delaware and obtained her Masters of Social Work degree at Monmouth University. Brianna is a Licensed Social Worker in the State of New Jersey and has experience in the field working with individuals ranging from childhood into late adulthood. Her passion in the field stems from assisting individuals to overcome the disease of addiction. Brianna has acquired her skills through working with individuals, couples and families specializing in substance abuse, anxiety, depression, stress, trauma, relationship conflict, self-esteem and other mental health diagnoses. Through the utilization of evidenced-based treatments such as cognitive behavioral therapy, dialectical behavioral therapy, strengths-perspective, person-centered approach, relaxation techniques, etc, Brianna has been able to increase her clients coping, communication and interpersonal relationship skills to accomplish their goals within therapy. Brianna centers each session around the clients needs in order to best help the client and creates an environment that is based on comfort, connection, energy and rapport. Brianna perceives therapy as a vital component to grow within an individuals life in order to be their best fulfilling self. She drives for long-lasting change by assisting clients to develop a positive, stronger and healthier lifestyle.

Lyndsey Viola, MSW, LSW
Lyndsey is a Licensed Social Worker with 4+ years' experience working with those living with depression, anxiety, anger management, trauma, life adjustments, stress imbalances, as well as the various dimensions of distress caused by addiction, both for the individual and loved one. During those years, Lyndsey has worked in individual and group settings as well as with couples and families. Lyndsey accepts clients from ages 12 and up. Lyndsey received both her Bachelor's and Master's Degree in Social Work from Monmouth University. She believes one of the bravest things you can do is begin to understand your own story. She feels the hardest part of starting treatment…is starting treatment. If you are someone who is focused upon personal growth and healing (or trying to find your way there), you've come to the right place. Lyndsey wants to help you be free of emotional pain, able to deal with life on life's terms, and to find meaning/purpose in work, family, friendships, spirituality, and other life areas. Through Cognitive Behavioral Therapy (CBT), mindfulness, and other client-centered and strengths-based approaches, Lyndsey creates a collaborative atmosphere that will support you in achieving your goals. A successful therapy session with Lyndsey is one where you leave recognizing your own inner and outer resources to deal with the ebbs and flows of life. Lyndsey would like you to view it more as a problem-solving workshop. Lyndsey strives to develop and maintain a safe, healthy, and confidential space for each of her clients. Calling a therapist can be intimidating, but Lyndsey hopes that you will take a moment (and maybe a deep breath) to call and see how she can help!

Samantha Perrotta, LAC
I consider the client/counselor relationship to be extremely important and it is a privilege to be able to explore this next chapter with you. My name is Samantha Perrotta and I am a licensed associate counselor in the State of NJ and I received my Master's degree in clinical mental health counseling at Monmouth University in 2021. I have experience working with individuals ranging from adolescence into late adulthood. I have clinical experience working with individuals who are diagnosed with anxiety, depression, family conflicts, substance abuse, co-dependency, self-esteem, PTSD, personality disorders an